"These many years of searching for the perfect massage, Eli at Stay In Touch, is hands down, the best I've ever encountered. Whether my need is therapeutic, relaxation, injury or sports related, Eli has the knowledge and the skills to provide precisely what is necessary. Of the many people I've refererred to Eli, none have had anything but a fantastic experience. No one comes close to Eli."

Ron Speirs
Retired Professional
"I just realized that I have been a regular client of Eli's for 15 years now and I'm till convinced she is a gifted healer. She has made a significant contribution to my health in general and specifically she completely corrected the mobility problems, which brought me to her in the first place. I wish to say 'thank you' for the contributions she has made to my health and well being over the years."
Michael Rieman
Inport/Export Consultant
"It is Eli's thorough knowledge of the musculature of the body that sets her apart. She pinpoints problem areas and with expertise and skills works the area to solve the problem. In ten years of massage with Eli, we have always left with a feeling of well-being."

Margie and Bill Wells
Educators
"My sessions with Eli have been part of my wellness regimen for years. She is caring and personable while being exceedingly professional. Eli seems to be continually learning and expanding her techniques and methods."
Sandra Young
Human Resources
"While my body expriences the massage - my mind achieves a new sense of clarity. The energy is so different. I never feel rushed. There is honestly no one that gives a massage like Eli."

Glen Sweete
Real Estate Broker
"Approximately 8 years ago, I was diagnosed with fibromyalgia and my doctor recommended massage treatment. I have been a bi-weekly client of Eli since that time and it has greatly improved my quality of life."
Linda Smith
Business Manager
"Eli was recommended to me by some friends when they saw how much pain I was in from a job-related shoulder injury. I had tried regular doctors, muscle relaxants and chiropractors, which only seemed to make things worse. I'd never been to a massage therapist before and was a bit anxious, but Eli made me feel very comfortable. As she worked on my shoulder she discovered that my muscles had been pinched under my shoulder blade. Although a bit painful, when she worked the muscles out, the results were amazing. The pain went away and it was like having my life back again. Eli has the ability to zero in on the problem areas, even when you aren't sure of their location and with her positive energy she restores life to one's aching body. I highly recommend Eli as a regular part of your physical and mental health."
Tom Blair
Architect
"Eli is the best masseuse ever! She is very intuitive and has a great knowledge of physiology. I highly recommend her."
Michelene Insalaco
Administrative Assistant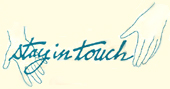 (310) 378-4838