Massage Rates
| | |
| --- | --- |
| 1 Hour Massage | $70 |
| 1 1/2 Hour Massage | $100 |
| 1/2 Hour Massage | $40 |
| 2 Hour Massge | $130 |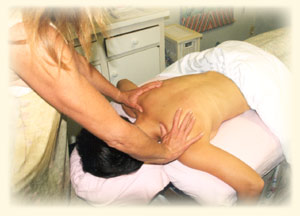 Payment
Cash or check is accepted at the time of your visit.
A 24 hour notification is required for all changes and cancellations
I take pride in the fact that my clients do not have to wait and are not rushed. As a courtesy to everyone, please be prompt. Late arrivals can only be extended the time remaining in the scheduled session.
Hours
Monday - Friday By Appointment
Contact
Please feel free to contact me at (310) 378-4838 between 7:30 a.m. to 9:30 p.m. daily. As I am often in session, please leave your name and phone contact with the best times to reach you and any questions you may have. I check messages regularly and frequently throughout the day.
Please legitimate inquiries only!
Environment



I would describe my massage room as cozy and comfortable with a tropical feel- a safe place to be. My clients often refer to it as "the cave" or "the womb." Soft music, dim lighting, and a waterfall contribute to the ambiance. The temperature is easily altererd for each of my clients according to their preference.

My massage table is sturdy, oak, comfortably padded with an adjustable face cradle. Flannel sheets, towels, and blankets are used for draping and pillow props are available for additional comfort.
I use a variety of lotions and oils for lubrication and enhancement of the massage experience. They range from scented oils and aromatherapy blends to unscented and hypoallergenic products for my clients with specific sensitivities.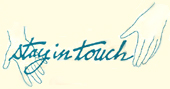 (310) 378-4838