Thank you for taking your time to visit my website. My name is Eli and I have been working in the field of massage therapy for over fifteen years.
I first became exposed to massage when I was a freshman at the University of Connecticut - working on my "real college degrees." While there, I chose to enroll in a basic ten-week massage class at the alternative college on campus taught by a woman named Gail Finger (how perfect!). I was forever changed by that experience and while it was many years before I actually entertained the idea of practicing massage professionally - in the interim I continued to take classes in massage and related energy work and would enjoy sharing some of what I had learned with friends and other students of massage.
In 1988, my desire to make massage a bigger part of my life led me to take a massage techinicians' certification program at the Massage School of Santa Monica. Upon completion, I set up a part-time massage practice while continuing to take massage therapist level classes at Santa Monica and a variety of other places. It was very exciting - and quickly, my little practice grew to a full-time, six-day-a-week profession, which I love. Other related experiences, in addition to my classes and practice, have contributed to my passion. They include: attending the first Anatryptic Arts Festival in San Francisco, where many of the founders of the more currernt directions in massage offered presentations and classes; working on the Ironmen athletes in Kona; participating on a committee for many months working to produce a city ordinance for massage therapists; and introducing massage into a convalescent home.
I feel very blessed to be doing this work. If I had only one statement to make - it is that
"I really enjoy helping to empower people over their own pain." This encompasses a variety of areas including: the techniques I have been trained to use in addressing the muscular component of discomfort; facilitating the body's ability to achieve an inner calm with rhythmic entrainment; providing reliable medical referrals for clients whose needs exceed the scope of what I believe massage can safely accomplish; and providing referrals in general i.e. exercise classes locally available, readings, related caregivers, etc.
I welcome a very diverse group of clients into my practice. Their ages have ranged from 11 to 95 years old. Whether it be the joyful experience of introducing a brand new client to their very first massage and putting them at ease in this new and wonderful situation; or delivering a particular therapeutic work to those who know specifically what they need done; or providing that regular "mini-vacation-in-the-schedule" massage, I enjoy each indivudual for their uniqueness and what they "bring to the table" and I am very happy to accommodate as long as the work is within the scope of my practice.
I welcome your inquiries and once again - thank you for your time.
Best regards,
Eli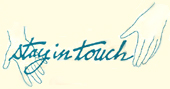 (310) 378-4838